Davina Skene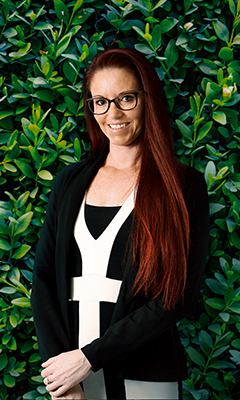 Davina Skene
Accredited Mortgage Consultant
Diploma in Finance and Mortgage Broking
With extensive experience as a Taekwondo instructor for children aged 3-12, along with being a music events manager/promoter, and a background as a Junior Police Ranger, Davina exhibits remarkable communication, organisation and leadership abilities. It comes as no surprise that she holds the esteemed position as Head of Lending at Green Associates. 
Boasting a formidable track record of over 20 years in the finance industry, Davina has successfully acquired a Diploma in Finance and Mortgage Broking. As a dedicated Mortgage Consultant, her passion lies in enabling as many individuals as possible to achieve the Australian dream. 
Collaborating closely with our team of financial planners, Davina establishes enduring and constructive relationships with clients, ensuring their financial objectives are met. She takes immense pleasure in assisting everyone from First Home buyers to High Net Worth clients, cherishing the privilege of embarking on their unique journey alongside them.