About Green Associates
We are a leading Charter Financial Planning practice, which has been operating in the financial planning industry since 1989. Our principals have decades of experience and are ready to help you achieve your goals. 
We have experienced significant growth over this period of time. However, we have and will always have a strong client focus and personalised service. We offer individual clients, small to medium enterprise and corporate clients at all levels straight forward advice and service that encompasses high-level planning to suit their needs. 
We understand that not one size fits all, which is why every new client journey starts with a discovery session with one of our senior advisers. This part of our process and is a tried and proven way to get the best results for our clients. 
We start by getting to know you and help you to understand where you are now and what has to be done to get you where you want to go. From there we create a tailored plan and ensure that you have everything in hand to meet your goals.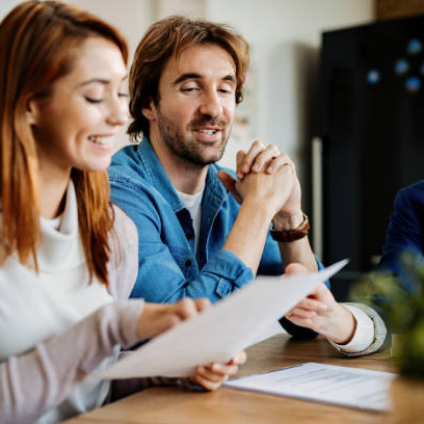 Our Expertise
Our Team
Meet the team that will take your finance to the next step.
Here to help you thrive!
How do we work
We have a tried, tested and proven process that has been getting our clients results since 1989.
Getting to Know You Questionnaire
We don't want to waste your time, so we get as much information as possible before you come in to meet with us. This way you'll have a much more meaningful experience your first visit.
Initial Meeting
In this meeting, we go through the many options available to you in order to achieve your goals. We can start to sound them out and decide a course of action you're most interested in.
Appointment Follow Up
After our meeting, we will get back to you about everything we discussed and give you an outline of next steps and proposal of costs.
Let's Go
Once you let us know you're happy to proceed, you get to kick back and relax while we get to work.
We Make the Calls
We will get in touch with all authorities and even your former adviser, if you're swapping firms, to let them know what's happening.
Plan Creation
Then we get to work. We will conduct further research and start creating your tailored plan, geared towards achieving your financial and lifestyle goals.
Plan Presentation
We will then get you back in to go through your plan, and show you your steps to success.
All Systems Are Go
We then start rolling out your plan, keeping you informed along the way. So all you need to do is sit back and watch your wealth grow.
What Our Clients Say
"I was requiring financial advice and guidance. I was advised by a colleague to contact Green Associates. As it turns out, one of the best bits of advice I've ever received. Green Associates have been fantastic. Financial advice and guidance has been of the highest standard. Advice and support provided for a range issues has been smart, sensible, prudent and wise. They have made me money, saved me money, saved me stress. They pointed me in the right direction and introduced me to the right people at the right time. Quite simply - I cannot fault the service provided by the team at Greens."
Simon
"We have been very impressed with the development of Green Associates. The business has grown substantially but retains the work ethic of efficient and friendly service with a personal approach. Their staffing appears to be particularly well integrated and stable such that a broad range of financial services are available to deal with client issues. For example, we have appreciated them liaising with an accountant on our behalf. The team keep up to date with the current financial news and integrates it into the overall perspective of the business. However there remains an individual approach to portfolio selection and management as required to meet particular circumstances of clients. They are fast and efficient with all financial adviser activities on our behalf. They take the longer term view and is not fussed by the short term gyrations of the market. We have no hesitation in recommending Green Associates and we look forward to many more fruitful years with them."
Marie and Alan
"As I was approaching retirement, my partner and I were fortunate to be introduced to Green Associates. They gave us sound, well-argued advice and inspired confidence that our financial affairs would be managed adroitly, according to our needs and circumstances. Our initial impressions have subsequently been borne out, through good times as well as current uncertainties. The team are always available, professional and across the brief when answering questions and making recommendations about our investment portfolio and future planning."
John
"I have found Green Associates as a firm to be efficient and professional and focussed on the client as an individual with individual plans and aspirations.  The people who make up the team are attentive and responsive  - you don't have to tell your story twice - and always extremely friendly.  They are a pleasure to deal with."
Bill
"Trust, expertise and professionalism are what stand out for me when I think about the financial advice and services that the team have provided to me over many years. I did extensive research and talked to many people before I settled on Green Associates and they have proved their value and time again. Their attention to detail and depth of knowledge is reassuring and their ability to listen carefully and 'lookout' for me and my family has saved us a lot of money and put me in a secure place for retirement. Thank you for keeping to such high standards and for assembling such a strong and trustworthy team at Green Associates. I couldn't have chosen better."
Richard
"The team at Green Associates have been amazing. My husband and I have always been reluctant to see a financial advisor as we are fairly risk-averse and figured it was enough to have our money sitting in the bank, accompanied by a few scattered investments... We had our opening meeting with Green Associates, and they listened carefully to our needs and concerns. They took the time to find out what sort of future we were looking for and our timeline for major plans in our lives, along with our day to day needs. From these discussions, the team gave us a number of options to consider and carefully explained each option, giving us all the information we needed to make the right decisions for ourselves. Since then we've never looked back. The team have kept us informed on our investment strategy and we meet regularly to review how it's travelling and make any changes we need to. The team are very knowledgeable and proactive in managing our investment strategy and are always willing to go that extra mile to make sure we feel supported through the whole process. We definitely feel we made the right choice for our future by making that first appointment with Green Associates."
Jodi