We're all witnessing a collapse of epic proportions in the making, but the question on everyone's mind brings us back to the eve of 2008: is this another Global Financial Crisis?
Evergrande, China's largest property developer, is $300b in debt and on the verge of bankruptcy. With over $100m owed in interest over the next few days, banks are not expecting repayment – which may send ripple effects across the globe and is making everyone nervous. 
Fortune 

Global 500 

Evergrande's house of debt collapses
Over the past twenty years, China went through the most significant property boom in history, with Evergrande (previously Hengda Group) at the center of that immense growth. As it grew, Evergrande borrowed extensively for years to acquire assets and expanded into bottled water, electric vehicles, theme parks, health & wellness centres, and even sports teams – peaking in 2018 as the world's most valuable real estate company. 
Today, the company owns 1300 projects in 280 Chinese cities. However, the property boom slowed and with China's new red tapes, Evergrande now faces a liquidity crunch with its cash flow drying up at the wrong time: 
Chinese home sales dropped 

20%

 in August, slowing Evergrande's cash flow.

 

To raise money, the company is trying to 

sell

 its assets – with no buyers to be found.

 
With lenders knocking on the door, the only path left might be bankruptcy. 
How 
'
grande
'
 is Evergrande
?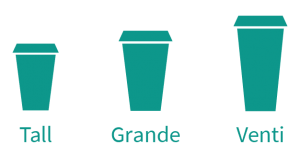 Big enough that its $300b debt load accounts for nearly 2% of China's GDP. Evergrande executives pledged to complete its 1.6 million unfinished property developments – but the Group does not have a great track record with promises. 
Evergrande owes employees 

$145m

 in repayments after strong-arming them to invest personal funds into the company.

 

Its stock is now down 86% on the year – and 47% this month.

 
According to Goldman Sachs, there could be domino effects on global businesses. If Evergrande does default, its lenders could fail to meet other obligations, adversely affecting even more businesses and causing a domino effect similar to the start of the 2008 financial crisis when the US let the financial institution, Lehman Brothers, fail.  
For Businesses: Will businesses feel the tremors of Evergrande's collapse?
For Investors: Should we be worried?
The main exposure of Evergrande to Australia is iron ore, and any equity tied to it. It is our largest export and China is our biggest customer. Some industries are already showing signs of cracking: 
Commodities:

 Chinese construction accounts for 

20%

 of the demand for steel and copper, and a significant portion of other commodities. If Evergrande does fall, there would be an instant imbalance in the economics with such a huge loss of demand. Already, we see the spiral in the Australian market with Fortescue Metals Group down by 30%, BHP down by 20% and Rio Tinto is down 14% on the back of the falling iron ore prices. 

 

Australian businesses with Chinese exposure:

 A recession could hurt companies with heavy sales in China like Treasury Wine Estates (ASX: TWE), A2 Milk (A2M) and Blackmores (BKL).

 
A bigger concern is that Evergrande is just the first of many large Chinese real estate developers to default on their debt. If other major Chinese property developers (Country Garden and Sunac) also default on their debt, we are likely to see a Chinese economic crisis. This will hammer down on the price of iron ore and drive a spike into Australia's economy. According to the 2021-22 Federal Budget, for every $10 the price of iron ore falls, nominal GDP falls by $6.5 billion and the Australian budget is $1.3 billion worse off.  
If you would like to discuss how all this might affect your personal situation, talk to our team on 1300 815 921 or at info@greenassociates.com.au to book an appointment with an advisor.  
At Green Associates, all of our advisers are fully licensed and listed on the ASIC Moneysmart Financial Adviser Register. Green Associates is committed to providing the best solutions for you and your wealth-creation journey.